Jeans are the most common items for men's daily wear. The usual appearance rate is very high, but you may not know how to match jeans with all kinds of shoes. So, today I will bring you men's jeans & shoes. Matching strategy
What kind of shoes are suitable for jeans?
What kind of shoes are best seen with jeans, do you have an answer in your head? Let us see if we think the same.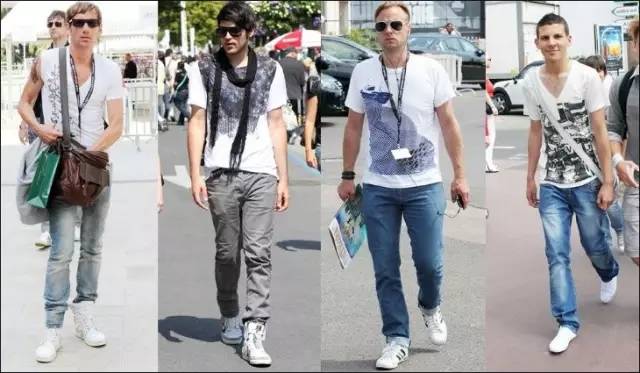 1.Shoes suitable for matching with jeans—-sports shoes
The shoes that paired with jeans are the first to think of sports shoes. Recently, sports shoes can be found in a variety of colors and styles.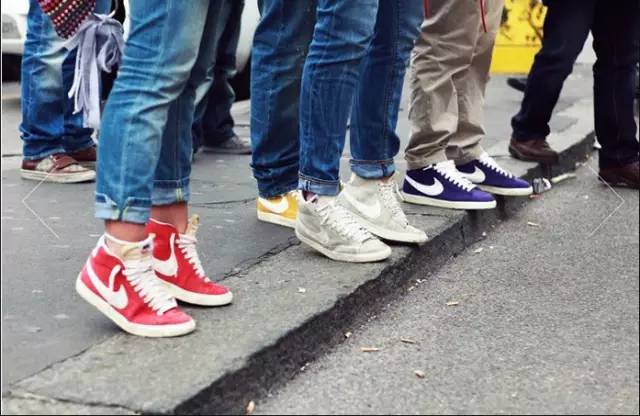 Which sneaker is best for jeans? Which sports shoes are best matched?
Personally recommended in all kinds of sports shoes are gray and white sneakers, they are all basic colors, basically the beginning of fashion.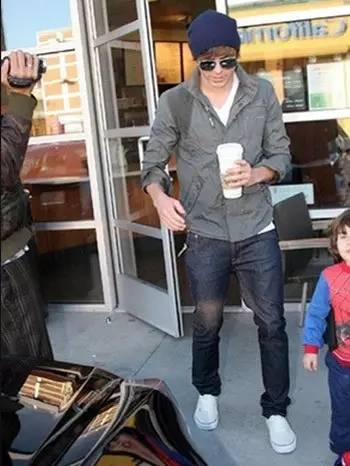 Gray and white sneakers are very compatible with most clothes, so it's important to remember.
2.Shoes suitable for pairing with jeans—–shoes made of canvas and linen
The second shoes recommended for everyone are canvas and linen shoes. Jeans and Converse, linen shoes are a great match.
I simply summed up two reasons. First, jeans give a casual feeling, while linen and canvas give people a light feeling. The two feel similar, so it makes people feel very comfortable. The second is that their materials are similar. This is the part that the visual touch feels, so there is no problem with the jeans in general.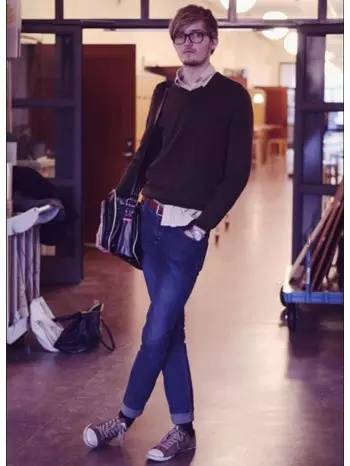 But raw jeans are an exception. Unfinished jeans are very dark and have a smooth surface, so I don't think it's a good match with canvas shoes. On the contrary, I think it is more suitable for New Balance style sneakers. Therefore, the average jeans are paired with canvas or linen shoes, while the raw jeans are paired with New Balance style shoes.
Above is a mix of canvas shoes and jeans. This canvas single shoe is ideal for a season from spring to autumn.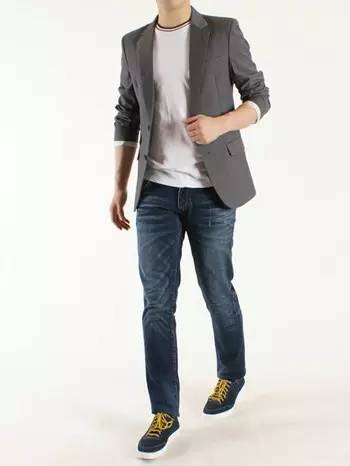 Above is a canvas navy sneaker. You see it and the texture of the jeans is very harmonious, right? Jeans and shoes of similar colors make the legs look slender. The gray and navy sports tops are also very good.
This body is paired with similarly washed cloth jeans and sneakers, with a bright t-shirt and shoes with a fluorescent feel. Is the shoe and t-shirt feeling very harmonious?
3.Shoes suitable for pairing with jeans —— matt, anti-fur leather shoes
Straightforward, jeans and gloss are not suitable. Therefore, jeans with shiny leather shoes will become a fashion terrorist. Usually there are a lot of shiny things, such as dress belts. The reason is that the raw material of the jeans is washed cloth, and its luster has been lost, so it is more suitable for casual style. "Matte = jeans = casual style", everyone should remember this formula.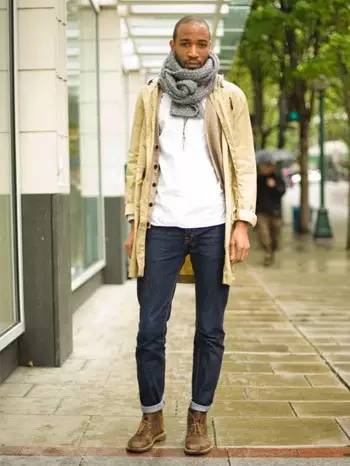 Shiny shine and jeans are exactly the opposite. So, can't jeans be paired with leather shoes?
Of course not, jeans are leather shoes that can be worn with anti-fur feeling. For example, suede, dull leather can be. Street beats often show jeans with desert boots, matte shoes and jeans.
I mentioned whether the suede thought of the Lok Fu shoes. Pairs of elastic shoes such as penny loafers, fringed loafers, and driving shoes are also suitable for pairing with jeans.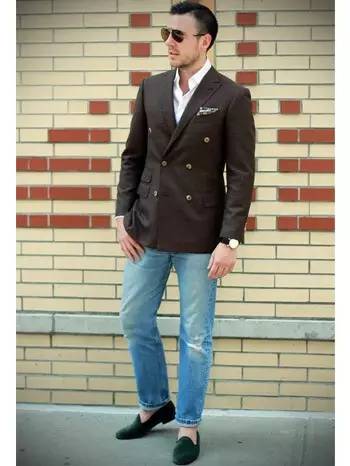 The finer washable jeans are perfect for pairing with retro-style anti-fur leather shoes. Pants with smooth feel like raw jeans and shiny shoes are better. (that is, the natural luster of the leather itself)